Product Description
QUADRAGEL PACK
The QuadraGel pack regulates body temperature and redistributes pressure for comfort.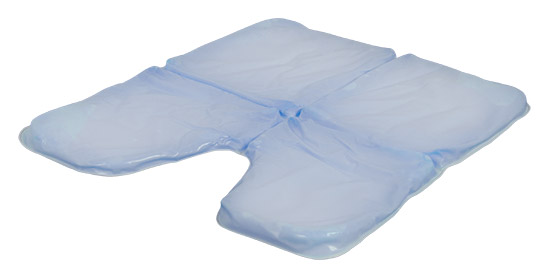 CUSHION STYLES
ZERO ELEVATION - The Saddle Zero Elevation allows for greater freedom of movement for standard positioning issues.
ANTI-THRUST - The Saddle Anti-Thrust provides anterior buildup at midline to prevent forward ischial migration.
WEDGE - The Saddle Wedge controls forward leaning by adding slight anterior height.
COVER OPTIONS
SOLACE FABRIC
Designed for pressure relief and comfort. Solace is fluid-resistant, anti-microbial and soft to the touch. The multi-dimensional stretch design alleviates pressure on bony prominences and provides optimal skin protection.
Specifications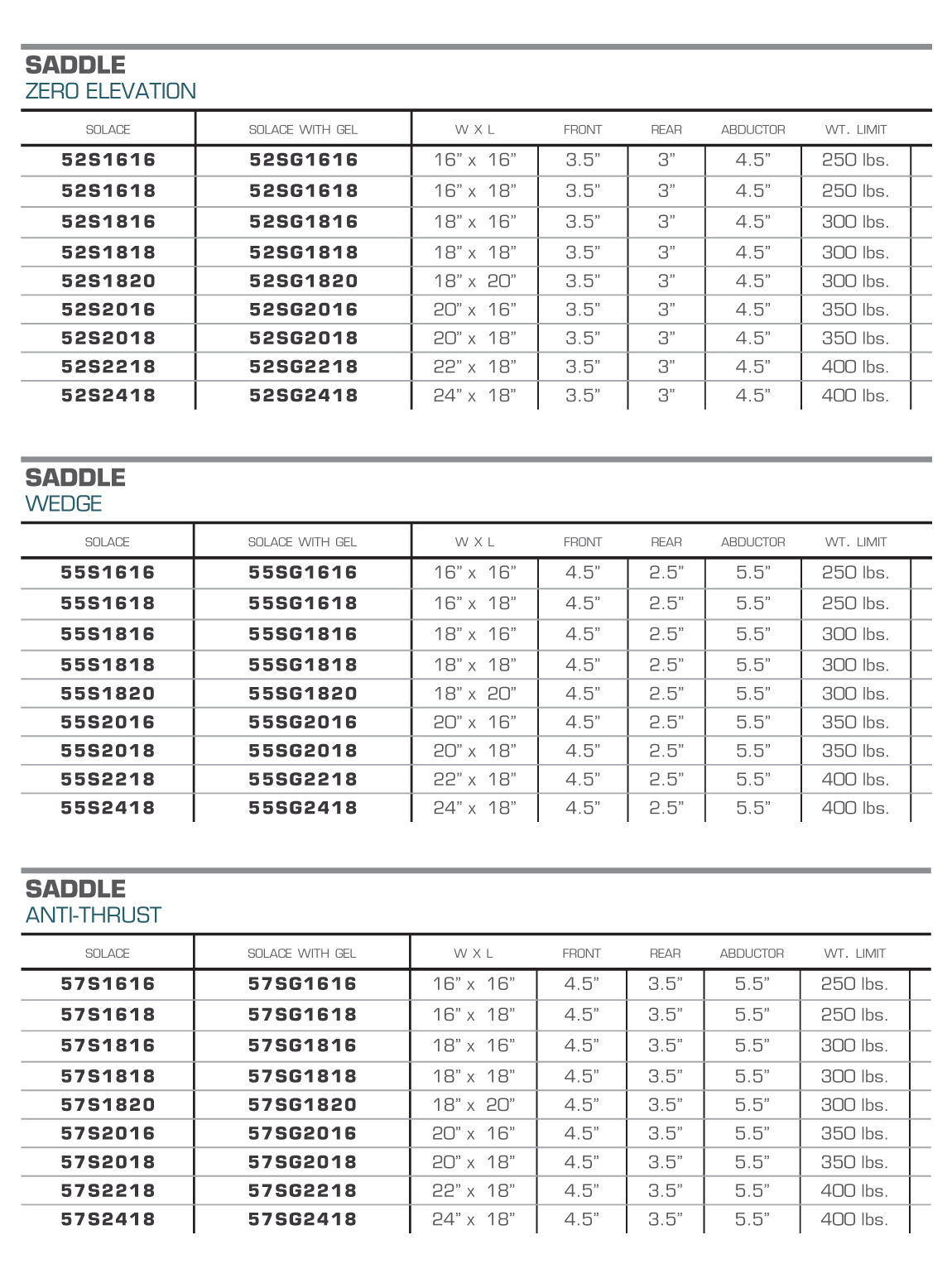 Product Literature
Standard Shipping: 5 Business Days
White Glove Delivery: 10 Business Days
---