Product Description
The M2 Wedge cushion controls forward leaning by adding slight anterior height.

Features
Tapered leg adductors increase in width near the back of the cushion to give support to the greater trochanter.
Deep lateral and medial leg contours promote postural alignment.
Coccyx relief cutout eliminates pressure on the tailbone and spine.
Non-skid bottom fabric offers hook and loop attachment.
Constructed with dual-density foam, a molded foam base, and Quadra3D® Gel pack.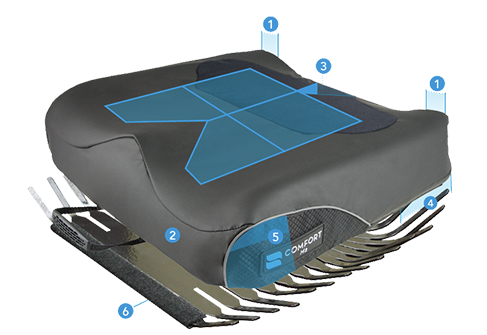 QUADRA3D GEL PACK
The pressure-relieving Quadra3D gel pack reduces shear forces and heat build-up. Includes four three-dimensional compartments that evenly distribute gel under the seated surface.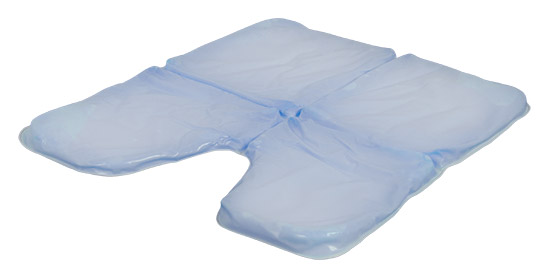 Cover Technology
A new cover option adapted from leading prosthetics technology, GlideWear is designed to promote healing and reduce the risk of Pressure Injury through the use of the Shear Reduction Zone.

GlideWear provides:
Reduction of shear forces to increase skin protection
100% breathability for microclimate control
Improved comfort from reduced friction
The GlideWear technology option is available as an embedded upgrade to Stretch-Air & Comfort-Tek fabric options. Latex-free.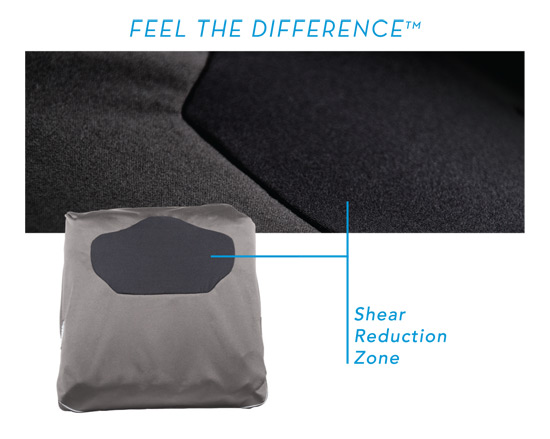 BE SEEN, BE SAFE
Comfort Company backrests and cushions feature reflective piping to ensure we are doing our part to promote safety and protect the wheelchair user. Reflective piping has the ability to return a large portion of light directly back to the source it came from, allowing it to be seen from up to 500 feet away in low light conditions. Make sure you are visible.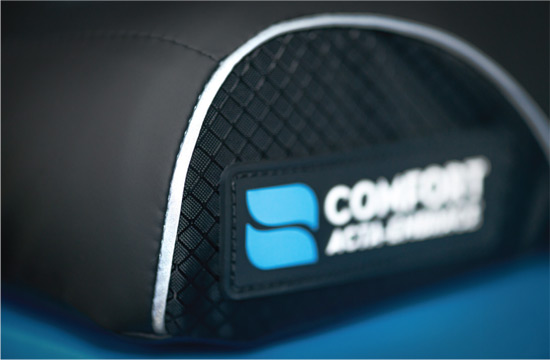 COVER OPTIONS
STRETCH-AIR
Designed to be airy and breathable with a superior stretch. Stretch AirTM provides heat dissipation for comfort while the multi-directional stretch contributes to pressure relief by allowing the user to gain the full benefit of the back support or cushion design. Latex-free.

COMFORT-TEK
Designed for infection control and as an incontinence barrier, this Polyurethane material has a smooth and extremely soft top layer with a high-stretch Polyester backing. It is an easily cleaned surface using most common disinfectants. Latex-free.

Specifications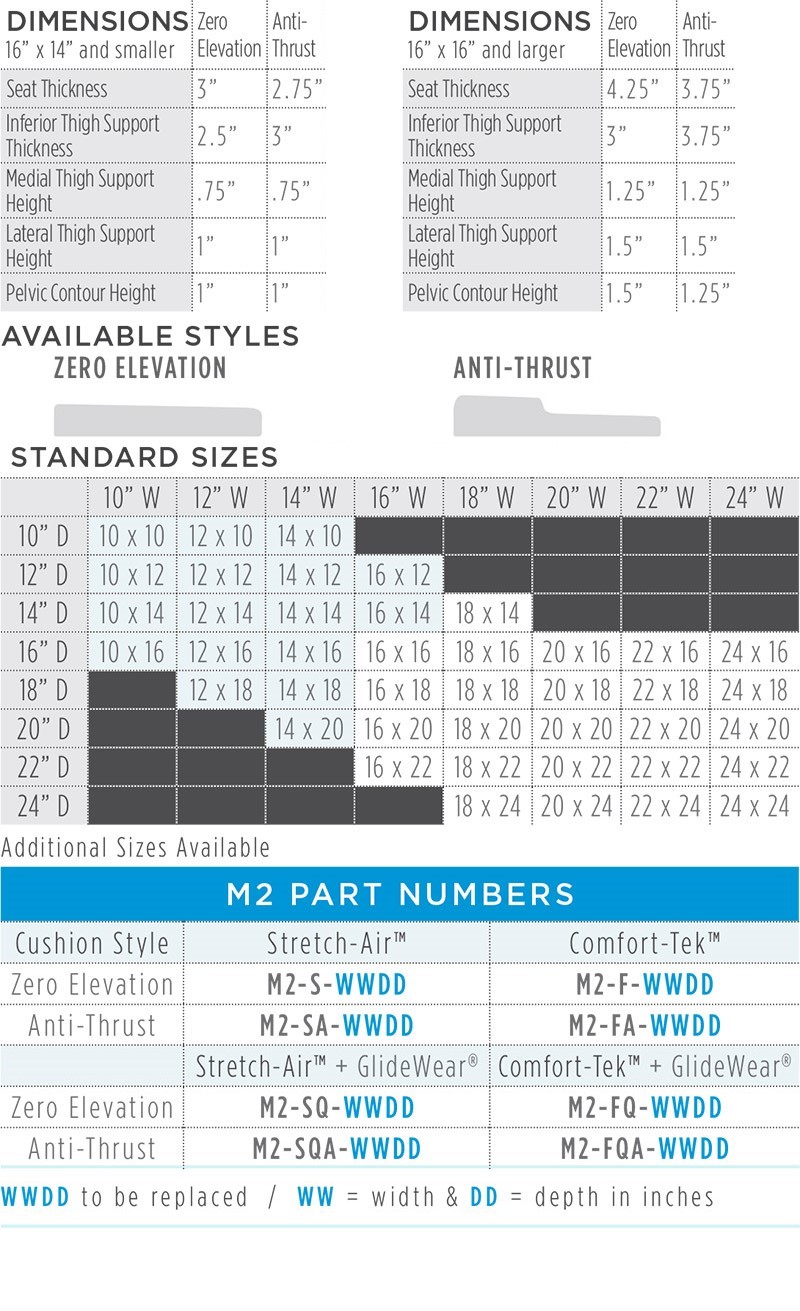 Product Literature
Standard Shipping: 5 Business Days
White Glove Delivery: 10 Business Days
---