The Support Pro Anti-Thrust provides anterior buildup at midline to prevent forward ischial migration.
Product Features
Available in Zero Elevation, Anti-Thrust and Wedge styles.
Kwik Strap loops around vertical canes for secure attachment to seating.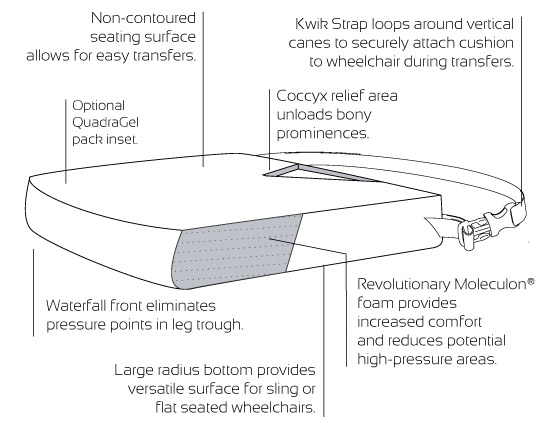 QUADRAGEL PACK
The QuadraGel pack regulates body temperature and redistributes pressure for comfort.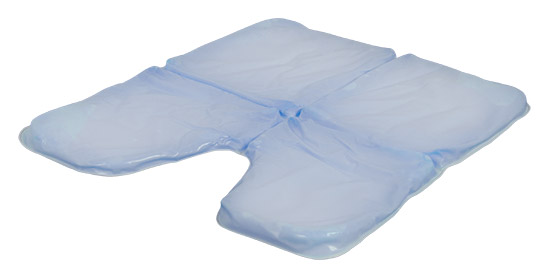 COVER OPTIONS
SOLACE FABRIC
Designed for pressure relief and comfort. Solace is fluid-resistant, anti-microbial and soft to the touch. The multi-dimensional stretch design alleviates pressure on bony prominences and provide optimal skin protection.
Specifications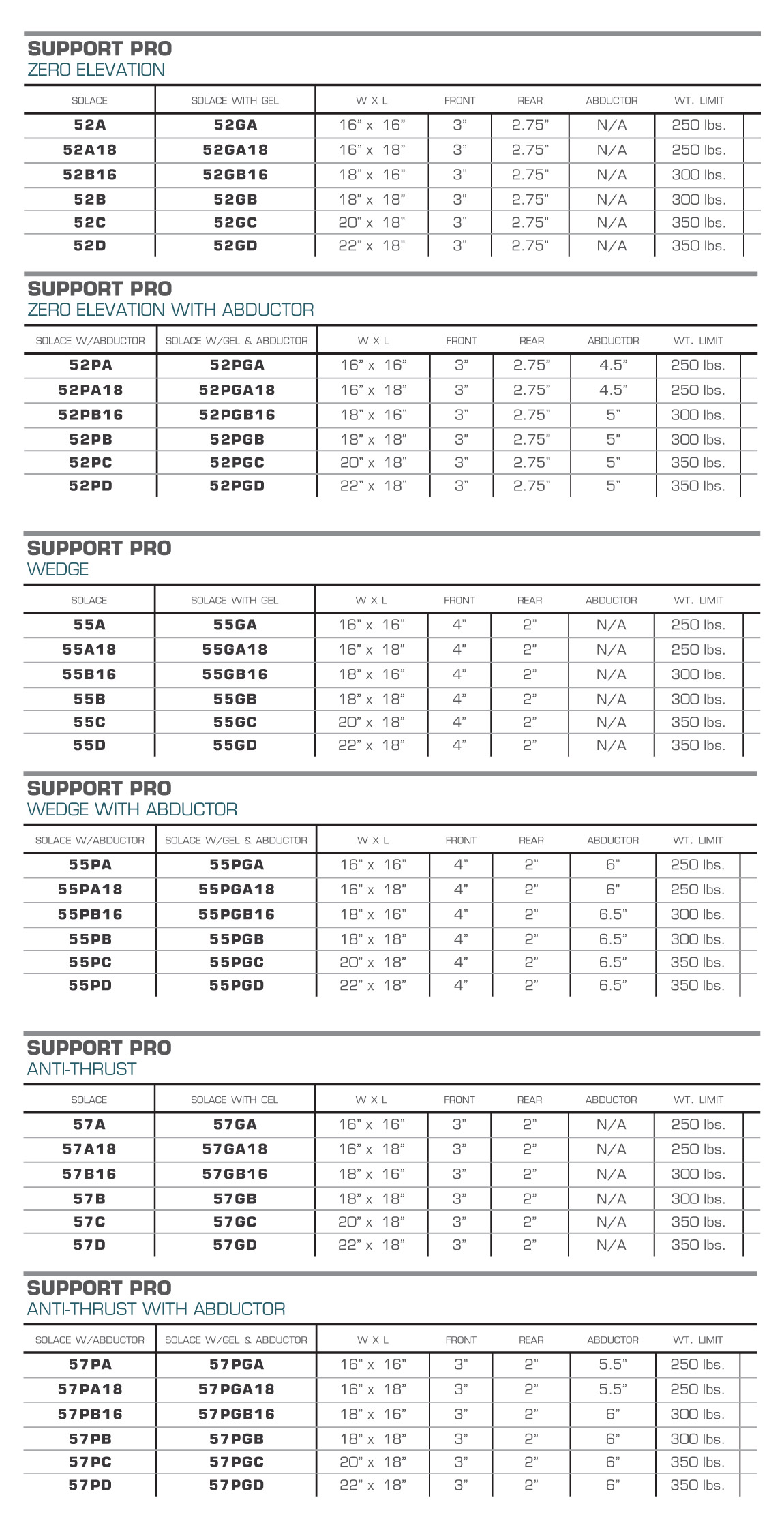 ---